Digital Twins Summer Camp 2020 - powered by Siemens and TUM
For 5 days in September 2020 Siemens Summer Camp offers you the unique chance to dive deep into the topic of Digital Twins.
Digital Twins enable us to deliver virtual representations of real-world products, systems and cities. Being able to showcase a virtual representation of a product, production process, or performance allows for the individual process stages to be seamlessly linked. The Digital Twin continuously evolves due to the flow of data, user experience feedback, and new input. Therefore, it is greatly impacting production, development and operation.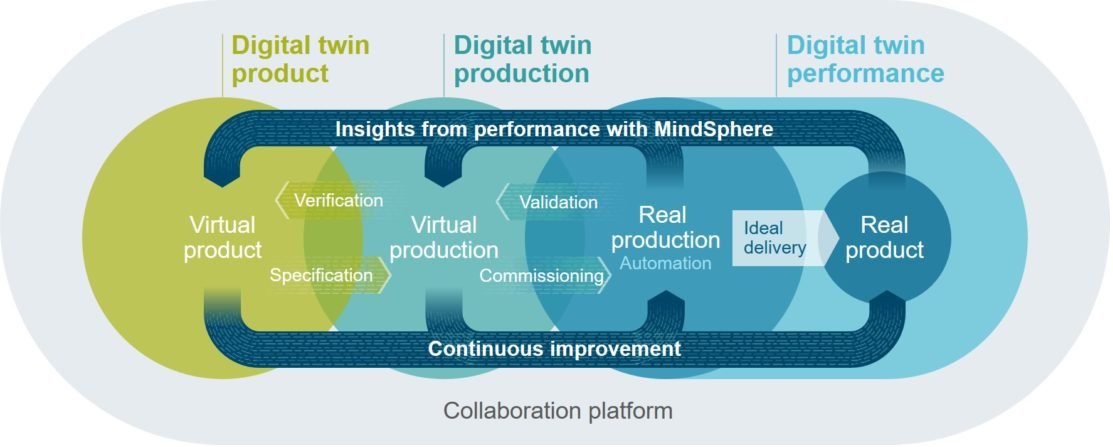 This year's Siemens Summer Camp has the title "Digital Twins". We offer you the opportunity to participate in talks of TUM's and Siemens' top researchers and scientists. In our Summer Camp we will introduce you to the fascinating world of Digital Twins and why they are the innovation backbone of the future. You will learn about many different aspects from how it is used in development, 3D printing, building information modeling, or the simulation and testing of individual machines. The participants will be challenged to engage and apply the learned methods and technologies in
team projects
. They will work in small groups (4-6 people) to develop solution strategies for challenges defined at the beginning of the event. Experts will support the students during the business-driven hands-on sessions to evolve their solutions. The participants will also get to present and discuss their results with the group. Furthermore there is a lot of room for getting to know each other, networking, and the exchange with the scientists as well as casual evening gatherings. The
educational objective
of this Summer Camp is to get an overview of Simulation and Digital Twin technologies and their industrial application. All participants are given the chance to present their current work as part of three
poster sessions
. Particularly, researchers and Ph.D./M.Sc. students are encouraged to present their work here. The Summer Camp will be a great opportunity to receive feedback from your peers.
Date: 07.09 - 11.09.2020
Location: Munich - Otto Hahn Ring 6
Here you can find information about further Digital Twin applications:
Link
Partners

The tentative program below will be gradually updated in the coming weeks and we will keep you up to date on this page.
Monday, Sep 7, 2020 - Digital Twin Technologies
09h00 Welcome (by Catharina Vos (CKI at TUM) and Fabian Rhein (Siemens))
09h30 Keynote: "Simulation and Digital Twins" (by Dirk Hartmann (Siemens) and Nikolaus Adams (TUM))
11h00 Introduction of participants (by all participants)
12h00 Lunch
13h00 Introduction of hands-on challenges
15h00 Working on hands-on challenges in teams
20h00 Evening program (Dinner at the Paulaner)
Tuesday, Sep 8, 2020 - Applied Digital Twins I
09h00 Lecture I: "Sustainable Campus" (by Rhena Kieffer and Michael Hofstetter (Siemens Advanta))
10h00 Lecture II: "Digital Twins of Sustainable Energy Systems" (by Thomas Hamacher (TUM))
11h00 Lecture III: "Digital Twins meet UX" (by Rebecca Johnson (Siemens))
12h00 Scientific poster session II (by participating PhD- and Master-Students)
13h00 Lunch
14h00 Working on hands-on challenges in teams
20h00 Pizza, drinks & networking
Wednesday, Sep 9, 2020 - Applied Digital Twins II
09h00 Lecture I: "Providentia - The Digitally Enhanced Highway" (by Juri Kuhn (fortiss))
10h00 Lecture II: "Benefits of a Digital Twin in Road Infrastructure Projects" (by Holger Erhardt and Sebastian Althen (Siemens))
11h00 Lecture III: "Digital Twins and Data-Driven Engineering" (by Jakob Trauer (TUM))
12h00 Lunch
13h00 Working on hands-on challenges in teams
20h00 Pizza, drinks & networking
Thursday, Sep 10, 2020 - Applied Simulation & Digital Twins in Industry
09h00 Visit of the "Digital Machine Collaboration Space" (by Theo Papadopolous (Siemens))
10h00 Visit of the "Digital Enterprise Experience Center" (tba.)
11h00 Visit of the "Intelligent Traffic System of Mobility" (by Guido Schröer (Siemens))
12h00 Lunch
13h00 Working on hands-on challenges in teams
20h00 Pizza, drinks & networking
Friday, Sep 11, 2020 - Pitch Day
09h00 Final pitch preparation
12h00 Lunch
13h00 Pitch in front of the jury (with Sebastian Steinhorst (TUM), Stephan Weiß, Yinan Mühlbacher and Helmut Figalist (Siemens))
16h00 Award ceremony and closing (by Catharina Vos (CKI at TUM), Fabian Rhein (Siemens) and the entire orga team)
Digital Twins Hands-On Challenges
Throughout the summer camp, we will develop business-driven Simulation and Digital Twin projects, which apply the knowledge gained from the lectures and tutorials. Industry experts and academic researchers will pose project ideas.
---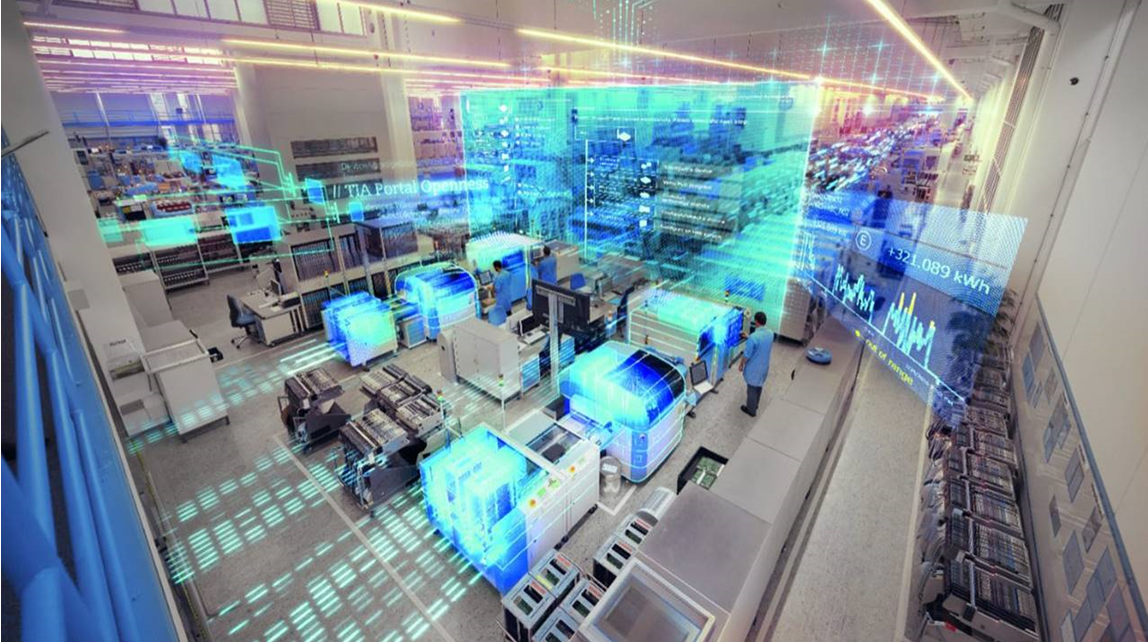 #1 Future Scenario for flexible production: Skill-based Manufacturing Execution Simulation
Build a demonstrator for the following scenario, using the virtual (Simulation) and real (physical model factory) twin of a production system. Future scenario for flexible production:
Skills describe the capabilities of machines in a production system
For each new production order, necessary skills to manufacture the product are dynamically matched against the skills offered by the machines
The order is accepted and executed when the product is producible in the system
[Hosted by Dr. Nils Weinert]
---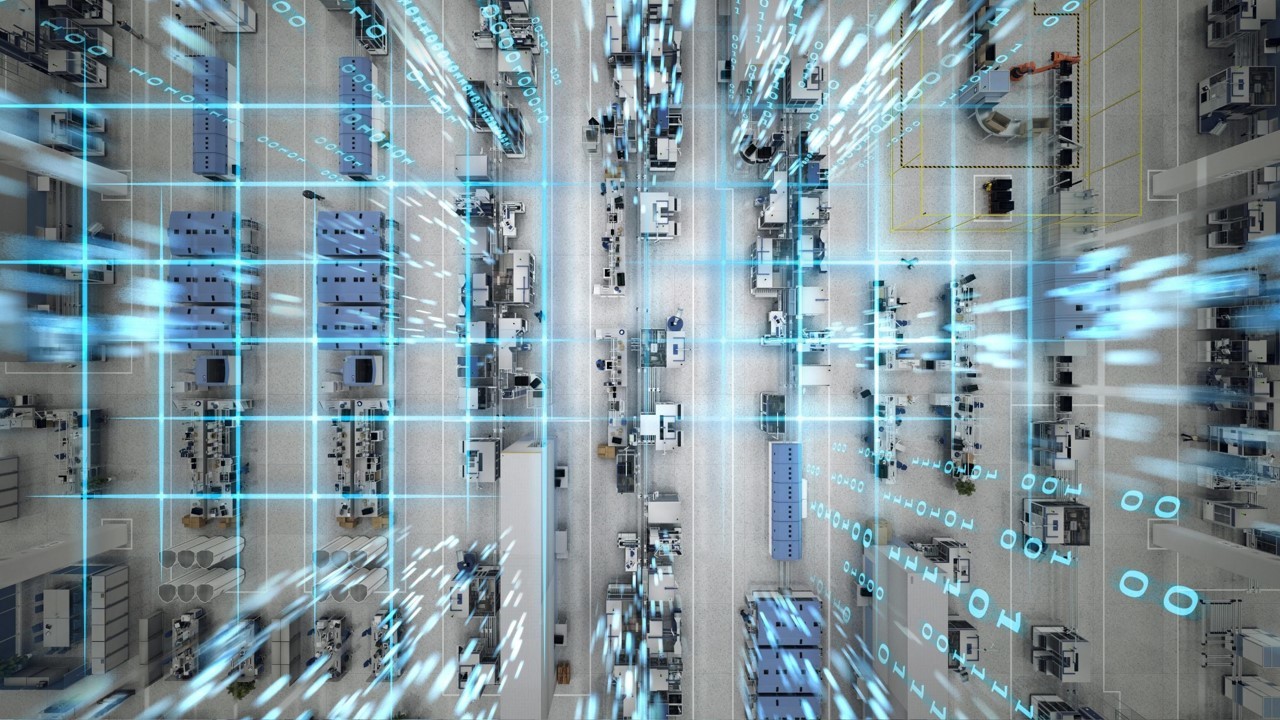 #2 Generate the digital twin of component, machine or line behavior by analyzing the real world:
Participants will create an embedded software (on a PLC, Edge, IPC,…) that collects and structures the data of a real component, machine or production line. The collected data are then used to generate (using AI learning) a digital model of the behavior for testing, condition monitoring, virtual commissioning. etc. In the second step the students can create a tool or a process to generate or calibrate a digital model based on the data collected! [Hosted by Francois Neveu]
---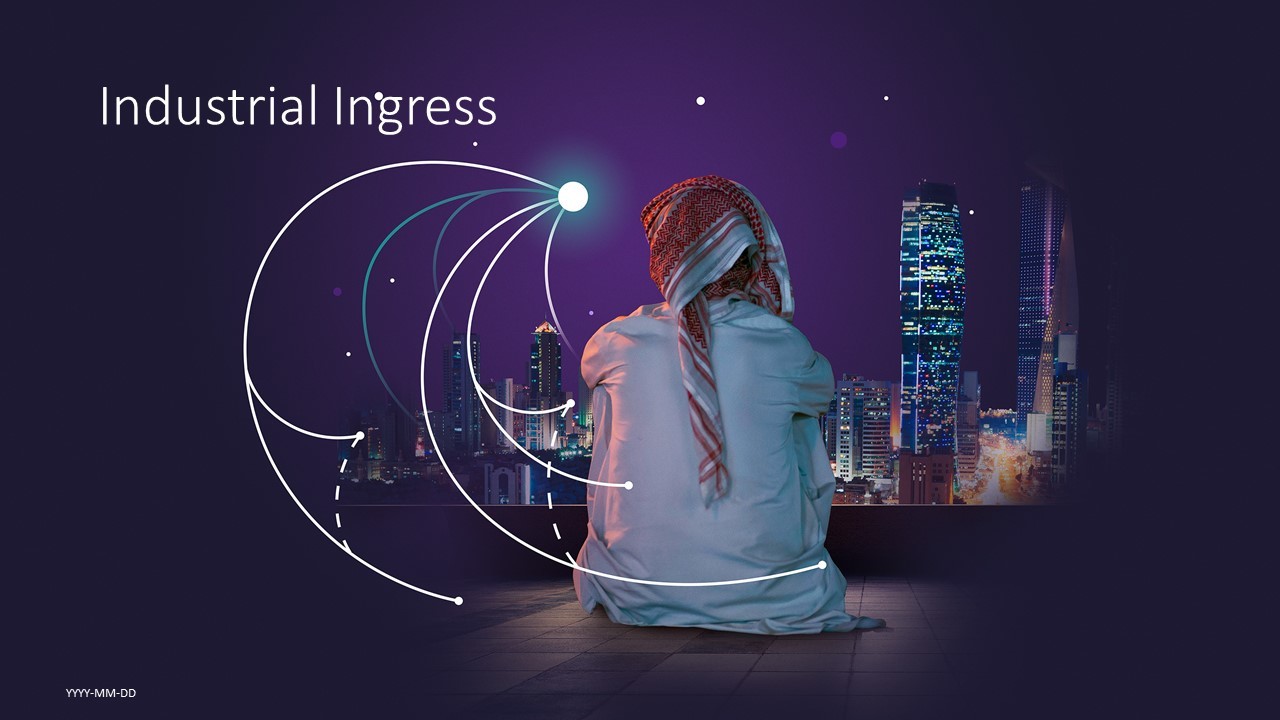 #3 Industrial Ingress - Pokémon GO
Contestants will develop an application similar to the game Ingress or Pokémon Go. Goal is to fill an "installed base" database with Siemens and Siemens Energy products based customer installations. The gamification approach instead of simply putting entries to a database shall lead to a higher motivation to use the tool and finally more entries in the database. One team takes care of the technical implementation of a prototype, the second team thinks about what can be the reason to motivate people to play the game. [Hosted by Dr. Chris Kandziora]
---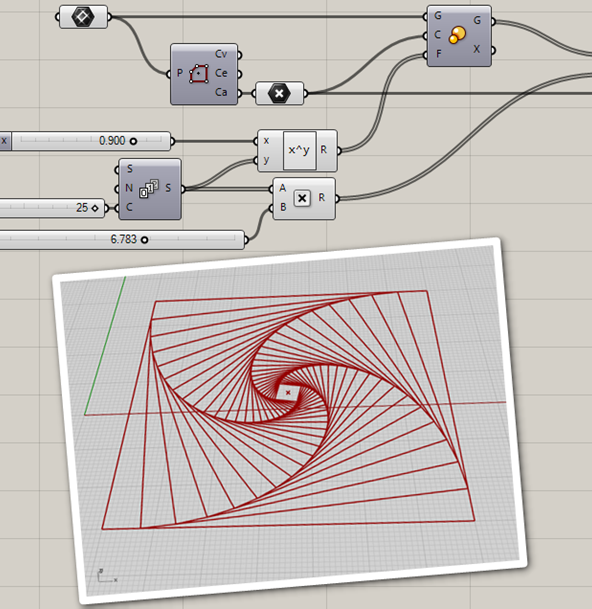 #4 DT meets UX – Generative Design for interior room
Team members will create a parametric 3D model of a smart interior room (like meeting room or lounge), so that different designs can be instantiated out of this model. The design will be created programmatically with visual coding and can combine 3D design with 2D designs. It shall contain the evaluation of trade-offs with evolutionary solver. Possibilities to represent electronic elements could also be considered. [Hosted by Dr. Anjelika Votintseva]
---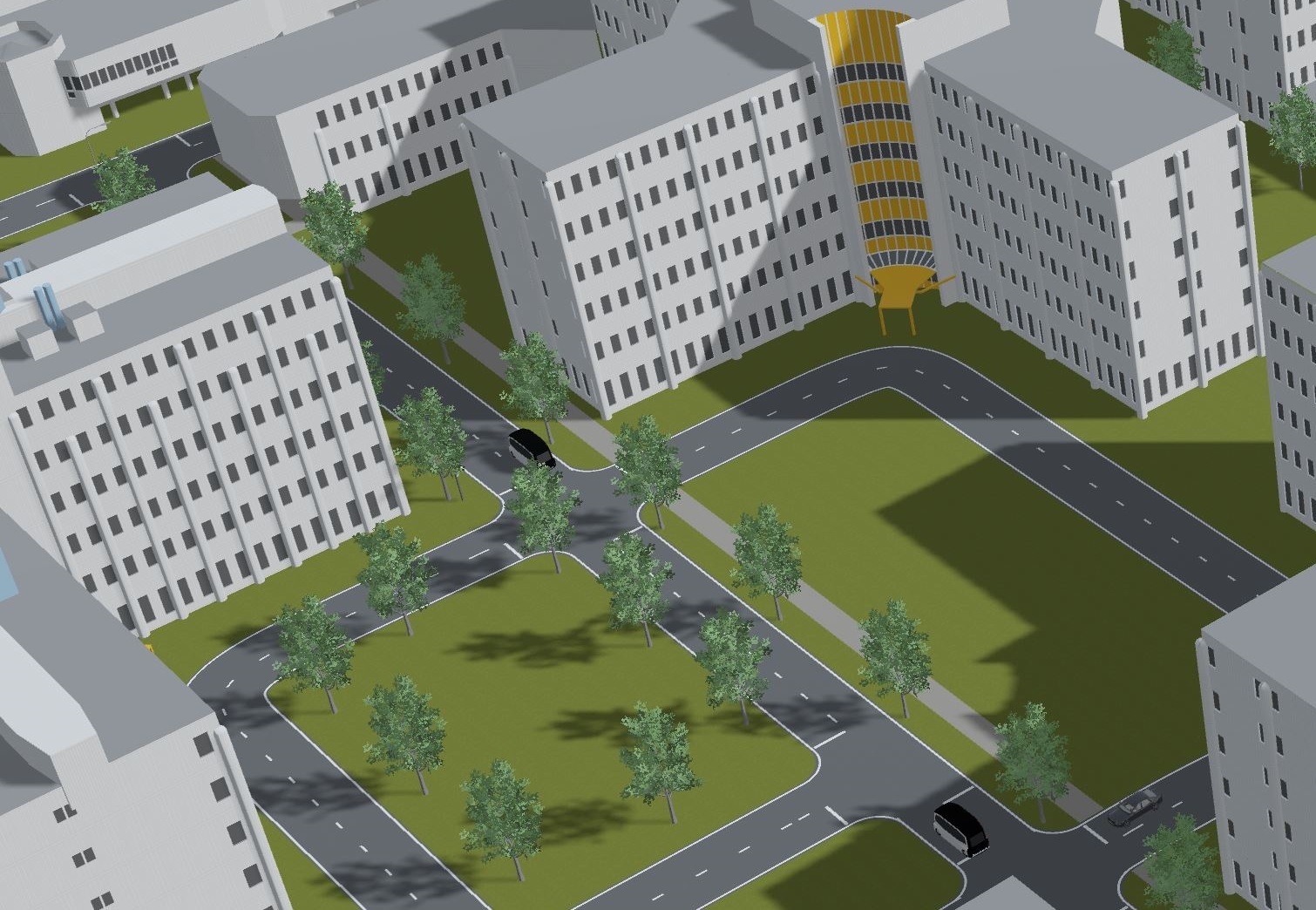 #5 Connect Real World Scenarios to the Digital Twin of an Autonomous Vehicle in Real Time
Students will learn about the interaction between a digital twin and the real world. A set of scenarios will be captured with smart sensors. The retrieved object information can be analyzed, post processed and streamed into the simulation. Finally, the digital twin of an autonomous vehicle is supposed to be tested in a virtual environment with real data. [Hosted by Guido Schröer]
---
Lectures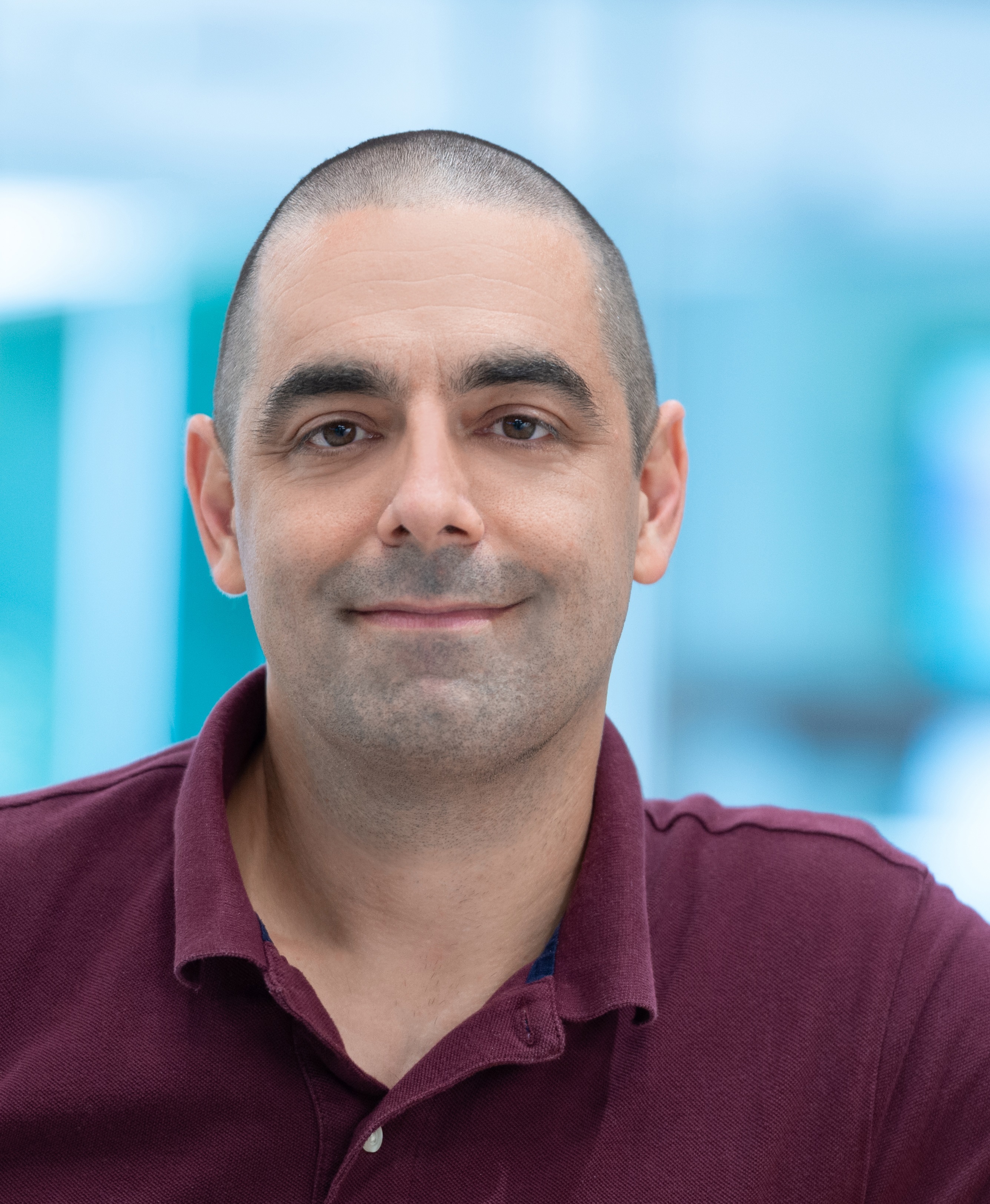 Dirk Hartmann, Dr., Siemens AG Corporate Technology

Dirk Hartmann is a Siemens top innovator, intrapreneur, and thought leader in the field of simulation and digital twins. His experience covers various leading roles in research, innovation, and development. Many of his innovations have been showcased at top-level innovation events, such as the Siemens innovation day or the annual shareholder meeting.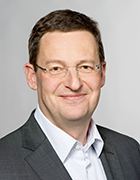 Nikolaus Adams, Prof., TU Munich

In 1999, Prof. Adams received his postdoctoral teaching qualification (habilitation) with ETH Zürich, where he continued his career as Senior Lecturer until 2002. He subsequently accepted the offer to join the faculty of TU Dresden as Full Professor of Fluid Mechanics and Magneto-fluid Dynamics. Since 2004, Prof. Adams has been Full Professor and Chair of Aerodynamics and Fluid Mechanics at TUM. The research activities of Prof. Adams focus on the development of numerical methods and the modeling and simulation of transitional and turbulent flows, fluid-structure interaction, microfluidics, and multi-phase flows. They also include experimental and numerical work in vehicle and aircraft aerodynamics and high-speed aerodynamics.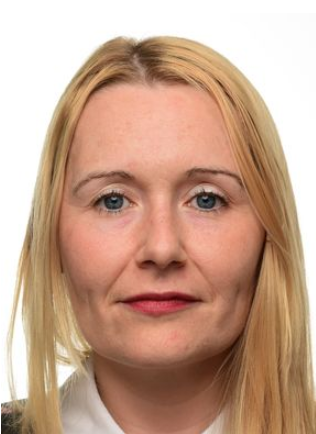 Rebecca Johnson, Siemens AG Corporate Technology

Rebecca Johnson is Head of Research Group for UX Platforms & Prototypes at Siemens CT (R&D). Rebecca originally studied Media Management with focus on Internet production and spent numerous years working as technical architect in internet agencies leading web-, social and mobile projects with customers such as Coca Cola, Merc, Allianz, Utopia, OSRAM or Bayer. She joined Siemens as Innovation Manager rolling out the internal appstore and defining the mobile strategy for Siemens. In this time she collaborated with TUM to research smart building technology and introduced Siemens Real Estate and Siemens PLM to the laser scanning techniques, which led to the Siemens&Bentley cooperation. With this research she switched from Siemens IT to Siemens CT (Research) and holds multiple patents in the area of large scale scanning, 3D compression and object detection. She recently moved from the 3D Vision research area to Artificial Intelligence and is currently working on Digital Companion technologies and Generative Design.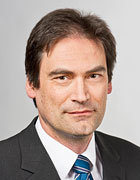 Thomas Hamacher, Prof., TU Munich

Professor Hamacher (b.1964) conducts research on energy and systems analysis, focusing on urban energy systems, the integration of renewable energy into the power grid, and innovative nuclear systems (including fusion). Other focuses of his work are the methods and fundamentals of energy models. After studying physics in Bonn, Aachen and Columbia University (New York), Professor Hamacher received a doctorate from the University of Hamburg for his work on baryonic beta decay. Professor Hamacher has been with the Max Planck Institute for Plasma Physics since 1996, most recently as head of the Energy and System Studies Group. From 2010 to 2013 he served as acting head of the Chair of Energy Management and Application Technology. In 2013, he was appointed Full Professor for Renewable and Sustainable Energy Systems. Furthermore he is Director of the Munich School of Engineering. Prof. Hamacher is a member of the Environmental Science Centre of the University of Augsburg and the Energy Working Group of the European Physical Society.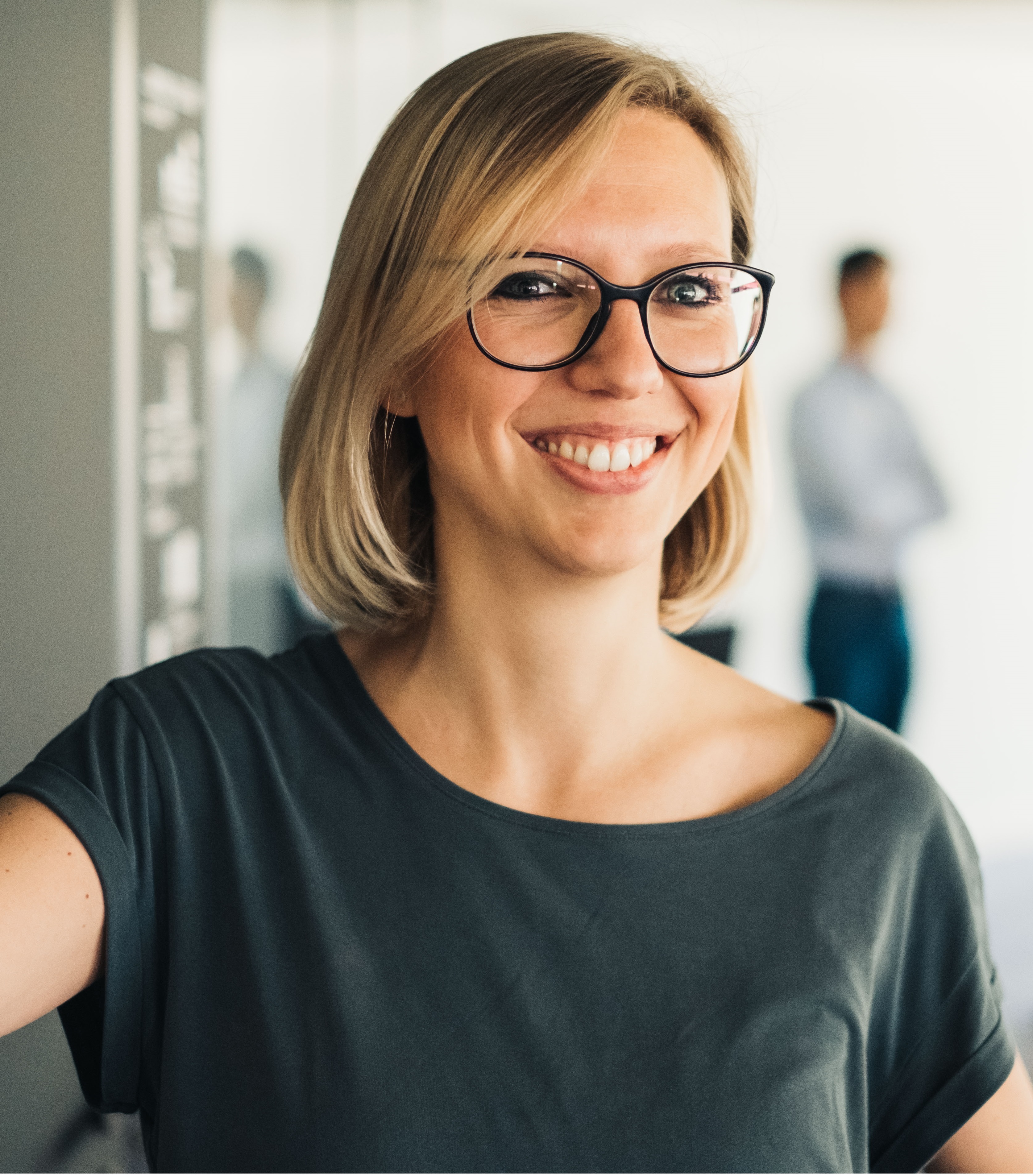 Rhena Kieffer, Dr., Siemens Advanta Solutions

Rhena Kieffer is part of the Go-to-market team within Siemens Advanta Solutions – providing end-to-end IoT solutions for cities, campus and communities. As a mathematician, Rhena started working at Siemens Mobility in 2016, working on data analytics projects for rail infrastructure. Her current role focusses on cross-domain IoT projects. For her, developing innovative business models is an essential part of driving sustainable, digital solutions into the market - in order to tackle some of the biggest urban challenges of today.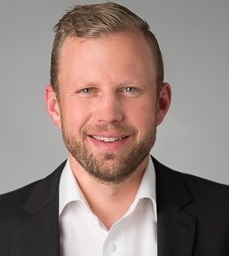 Michael Hofstetter, Dr., Siemens Advanta Consulting

Michael Hofstetter is part of the innovation practice of Siemens Advanta Digital Consulting. Michael did his PHD in Physics and has a strong background in R&D and project management. He lead digital innovation projects especially in energy and sustainability, developing innovative business models and co-creating with customers. Today, Michael drives decarbonization for Siemens Advanta and customers.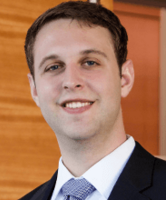 Juri Kuhn, fortiss

Juri Kuhn studied Computer Science at the Technical University of Munich (TUM), with focus on theoretical informatics and formal methods, he graduated in 2017. In May 2017, he started working at fortiss as the head of the operating systems research group (Automotive System Software and Architecture - ASSA). His research interests are in the fields of operating and dynamic-mixed-criticality systems in the edge with a strong focus on scheduling algorithms and verification.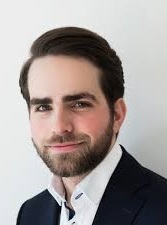 Jakob Trauer, TU Munich

Jakob Trauer studied mechanical engineering in bachelor's and master's program at the TUM. The focus of his education was on drive system technology on the one hand and product development on the other. His master's thesis dealt with the support of the management of development processes through the quantitative analysis of development data. He conducted the underlying research at DTU in Copenhagen. Since 2018 Jakob Trauer is a research associate at the chair of product development and lightweight design. Currently, Mr. Trauer is working on data-driven engineering, digital twins, and agile methods in mechatronic product development.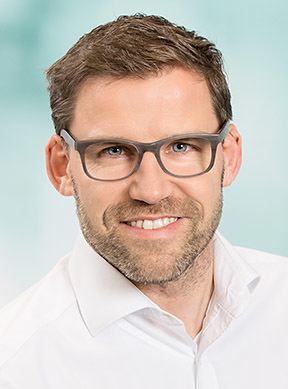 Holger Erhardt, Siemens Mobility GmbH

Holger studied industrial engineering and business administration at TU Karlsruhe and University of Uppsala. After working at Siemens Management Consulting and Siemens Wind Power Holger joined the Siemens Intelligent Traffic Systems (ITS) HQ in Munich in 2015. Before being responsible for the Portfolio Unit Interurban- and Tolling Systems, Holger held various positions as head of project management teams within Wind Power and ITS. Holger enjoys the quality time with his family and is impressed how his son becomes a digital native.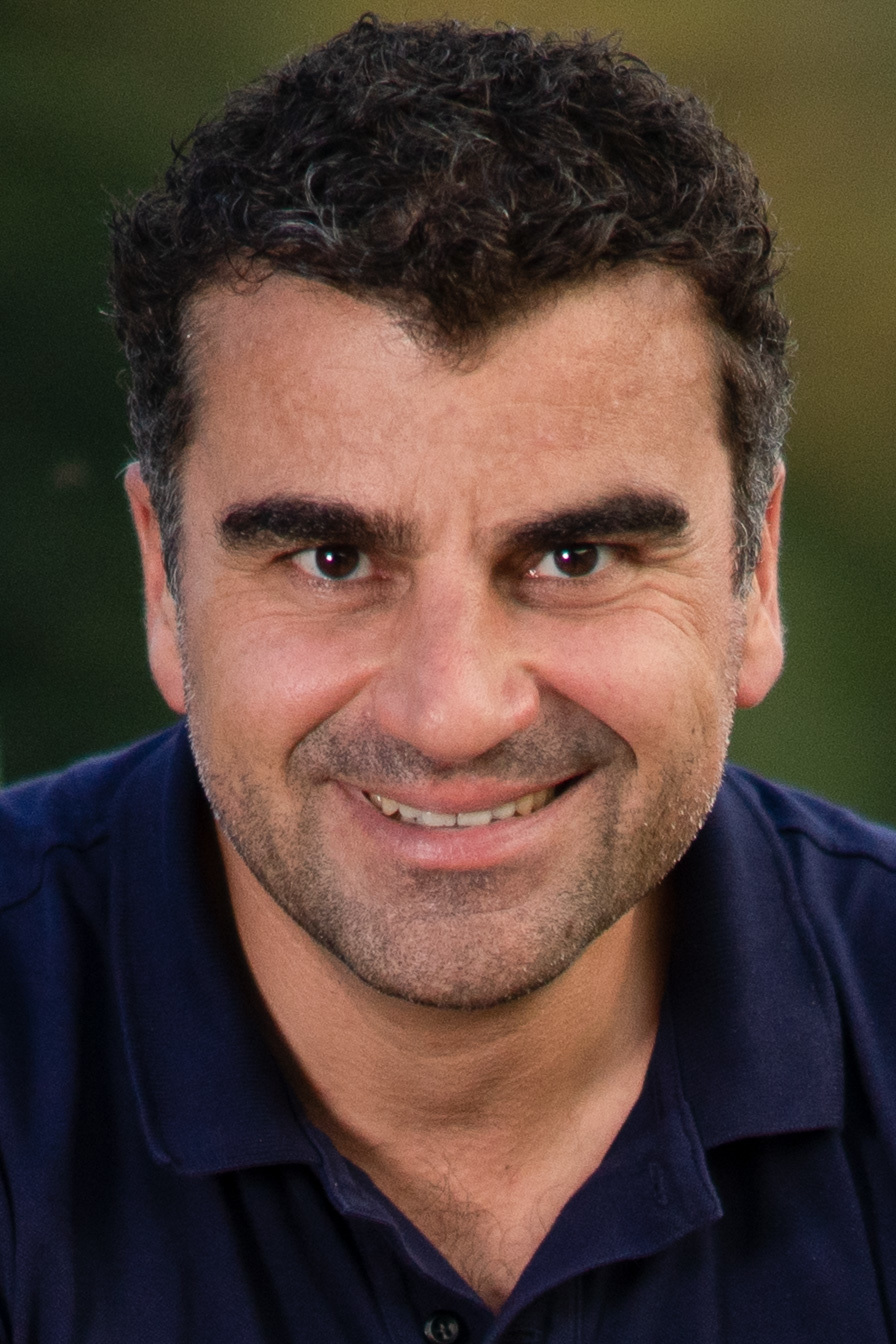 Sebastian Althen, Siemens Mobility GmbH

Sebastian studied electrical engineering and economics at TU-Berlin and UC Berkeley before joining Siemens via the Siemens Graduate Program in the Industrial Services Division. After positions in Strategy, Implementation and Consulting in Germany and Mexico, Sebastian joined the Siemens Intelligent Traffic Systems HQ in Munich. Before being responsible for the global Sales of Interurban- and Tolling Systems, Sebastian held various positions in innovation management, product lifecycle management and technical sales, as well as built up the Berlin branch of the mobility operating system unit of ITS. In general, Sebastian enjoys the application of information technology to everything that makes mobility safer, greener and more fun.
Organizers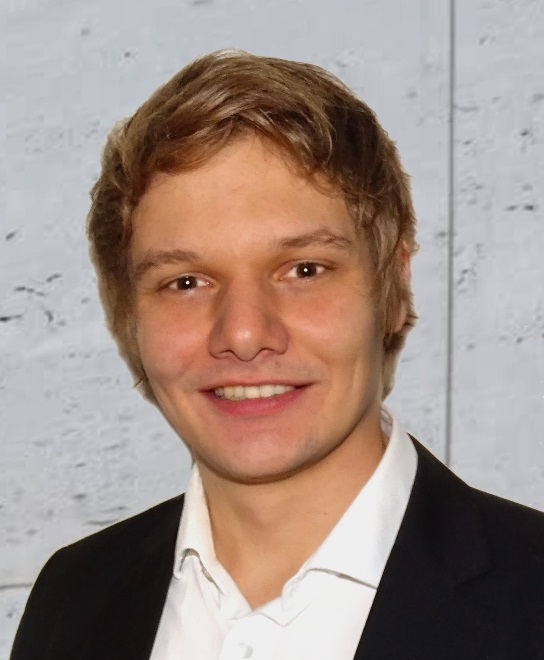 Fabian Rhein, Dr., Siemens AG Corporate Technology

Fabian Rhein started at Siemens Corporate Technology (CT) as a PhD candidate in the department of Material Design and Manufacturing Technologies in 2013. After 3 years, he joined CT University Relations as a strategic consultant and is now shaping Siemens' global strategic partner programs with universities and research institutes. Inside the Center of Knowledge Interchange (CKI) he is responsible for the TU Munich and the (Principal) Partner Universities KIT and LMU. Further Fabian Rhein is coordinator of the Campus Automation and Digitalization and the CT contact person for the Siemens PhD network and the PostDoc@Siemens program.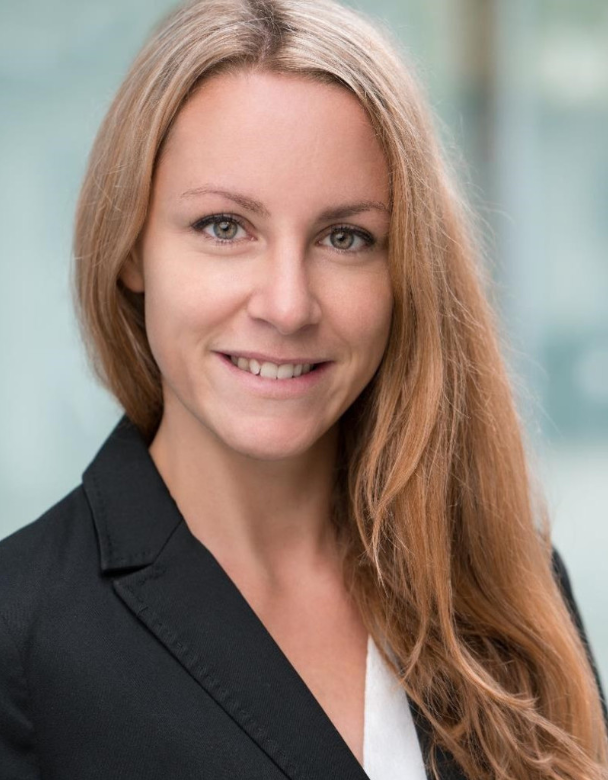 Catharina Vos, TUM Intenational

Catharina Vos is a senior project manager at TUM International, a 100% subsidiary of the TU Munich, with a background in economics and innovation management. At TUM International, she manages the strategic innovation partnership at the interface of science, industry and public institutions as part of the Siemens Center for Knowledge Interchange (CKI). She further works in particular on innovation management, development of innovation ecosystems and strategic marketing.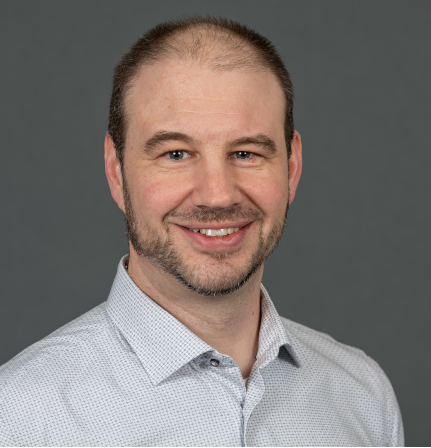 Nils Weinert, Dr., Siemens AG Corporate Technology

Nils Weinert studied mechanical engineering at the Technischen Universität Berlin before working as a research scientist and chief engineer at the Institute for Machine Tools and Factory Management of the same University. He received his PhD for his work on developing a Methodology for planning and operating energy-efficient production systems. At Siemens Corporate Technology, he is working as a project manager in the technology field Simulation and Digital Twins for the Research Group Modeling, Simulation & Optimization. In his role he is coordinating research and development projects focusing on fostering digitalization in engineering processes from product development to production execution.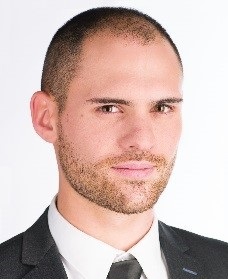 Francois Neveu, Siemens AG Digital Factory

After a German-French Master of Engineering in Manufacturing and Automation at the University of Applied Sciences in Munich, Francois Neveu worked as a robotics and automation engineer in the automotive industry. In this function he worked with simulation tools in the context of real production line projects. In 2017, he started as a Manufacturing Simulation Consultant by Siemens Digital Industries Software and is an expert in Robotics simulation and virtual commissioning with Tecnomatix Process Simulate.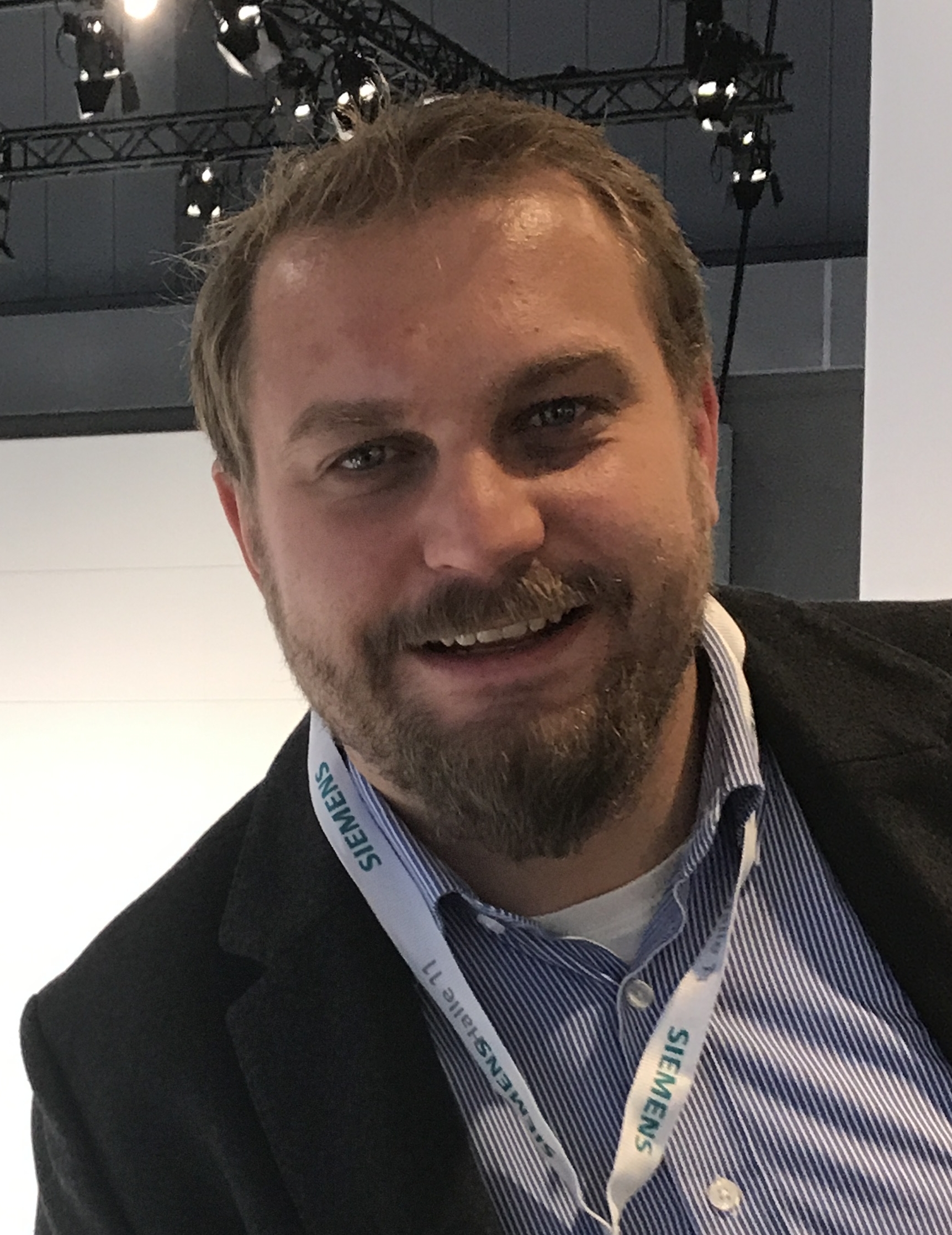 Chris Kandziora, Dr., Siemens Energy

Chris Kandziora is holding a PhD in Electrical Engineering. He joined Siemens 2011 in the field of Sensor System Integration in Corporate Technology. After 3 years he jumped to O&G Onshore as an Innovation Manager, being responsible for R&D activities. 3 years ago, Chris Kandziora joined Siemens Energy the Process Solutions Digital Accelerator Team as a Technology Consultant supporting the business with technology and methodology expertise.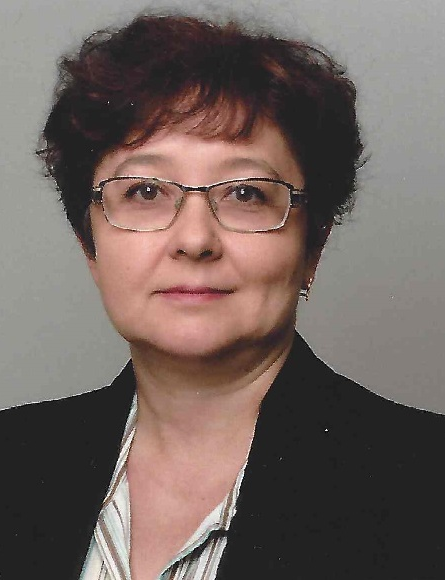 Anjelika Votintseva, Dr., Siemens AG Corporate Technology

Anjelika Votintseva studied computer science at Novosibirsk State University, Russia. After her study she was employed by Novosibirsk Institute of Informatics Systems, department of the Theory of Programming, as scientific researcher, where she received her PhD in the area of theoretical computer science on the topic of formal semantical models of parallel and distributed computation systems. Anjelika Votintseva worked as teaching assistant at universities in Russia and Germany. Currently she is employed as research scientist at Siemens Corporate Technology, Research Group on UX Platforms and Prototypes. Her work in this group is focused on collective and swarm intelligence, intelligence augmentation, domain modelling, knowledge graph, requirements engineering, rapid prototyping with diverse platforms and systems, modeling for additive manufacturing.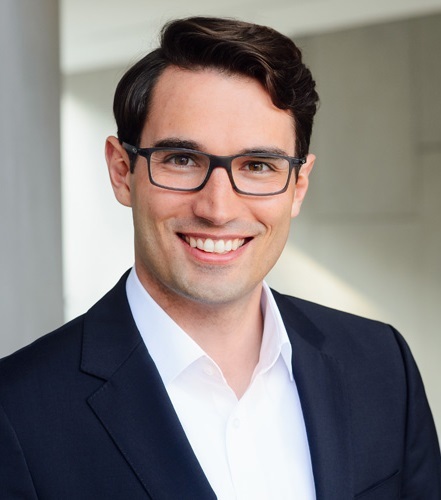 Guido Schröer, Siemens Mobility GmbH

Before starting as a PhD candidate at Siemens Corporate Technology, Guido Schröer studied electrical engineering at the Technical University Braunschweig. During that time, he specialized in the filed of radio communications. While working at Siemens he developed wireless localization systems for industrial and mobility solutions. Now his focus lies in the field of simulations for autonomous driving and smart infrastructure. He is coordinating simulation activities and development with an international team, distributed in multiple countries.
Jury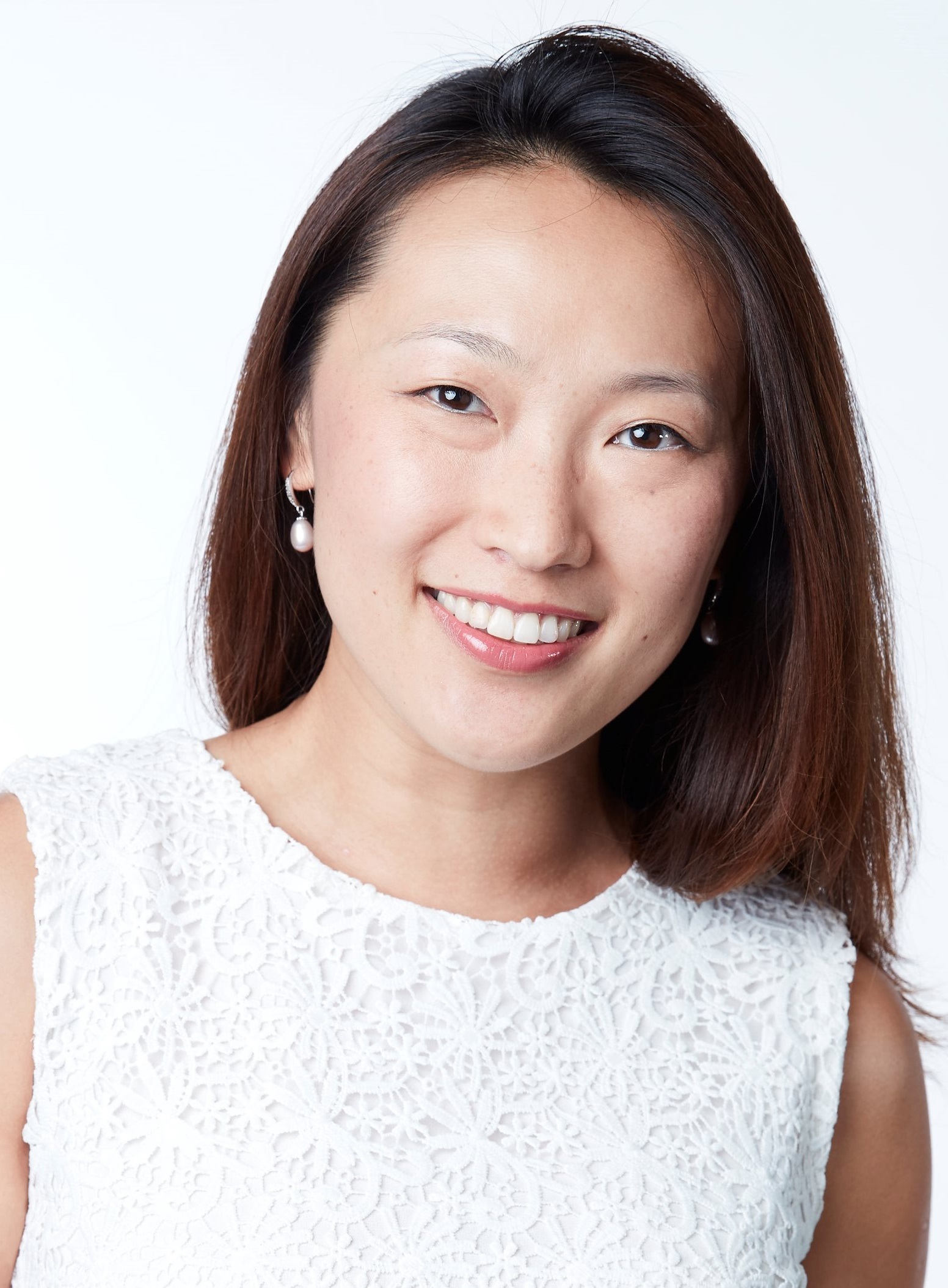 Yinan Mühlbacher, Siemens Advanta Solution

Yinan Muehlbacher is heading the strategy of Siemens Advanta Solutions with focus to drive the development of global portfolio for professional services. As an INSEAD MBA graduate with over 10 years of experience in strategy, project management and operations in both China and Germany Yinan has a strong track record in managing complex projects and cross-functional collaborations. Prior to her role with Siemens Advanta Yinan was leading the executive office of Lothar Herrmann, Siemens China CEO, and led multiple cross-organizational initiatives to contribute to the implementation of China's country growth strategy.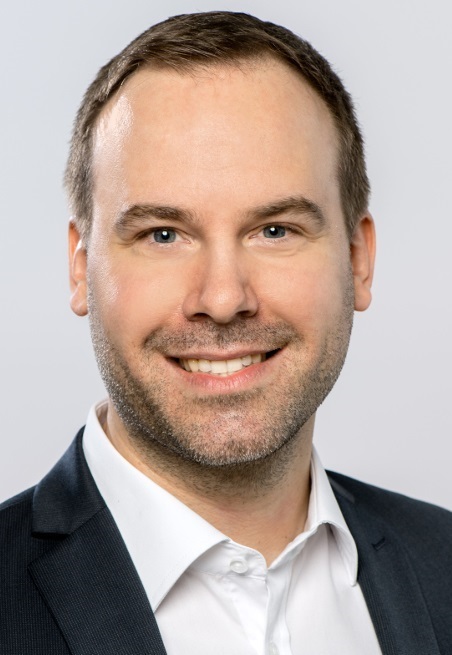 Sebastian Steinhorst, Prof., TU Munich

Sebastian Steinhorst is an Associate Professor (W3-level with tenure) at Technische Universität München in Germany. He leads the Embedded Systems and Internet of Things group in the Department of Electrical and Computer Engineering. Prof. Steinhorst is also a Co-Program PI in the Electrification Suite and Test Lab of the research center TUMCREATE in Singapore. The research of Prof. Steinhorst centers around design methodology and the hardware/software co-design of distributed embedded systems for use in Internet of Things, smart energy and automotive applications. Key aspects are the decentralization of system architectures, modelling, verification, efficiency, dependability and security of such systems, taking all abstraction levels into consideration. Prof. Steinhorst studied computer science at Goethe University Frankfurt, Germany. He received his PhD from the same university in 2011. From 2011 to 2016, he worked at the TUMCREATE research center in Singapore where he was leading the Embedded Systems Group as Principal Investigator (since 2015) and previously held Senior Research Fellow and Research Fellow positions.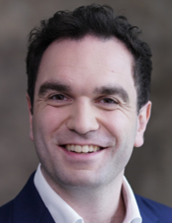 Stephan Weiß, Siemens AG

Since 2017 Stephan Weiß is working as project manager at the executive office of Dr. Roland Busch, Deputy CEO, CTO and Managing Board Member of Siemens AG. In this position Stephan is responsible for the management of the Siemens IoT Board initiative, the interface to Next47, the Siemens venture unit, as well as contact partner for all topics around Digital Twin and Simulation at the executive office amongst others. Prior to that he worked at Siemens Energy, where he was global commercial head for the order implementation engineering department at the former Distributed Generation Business Unit. His first assignment at Siemens was M&A transaction services manager at the Controlling and Finance Assurance department. He holds a master in business administration from the TUM School of Management, is a Techstars mentor and CFA Charterholder.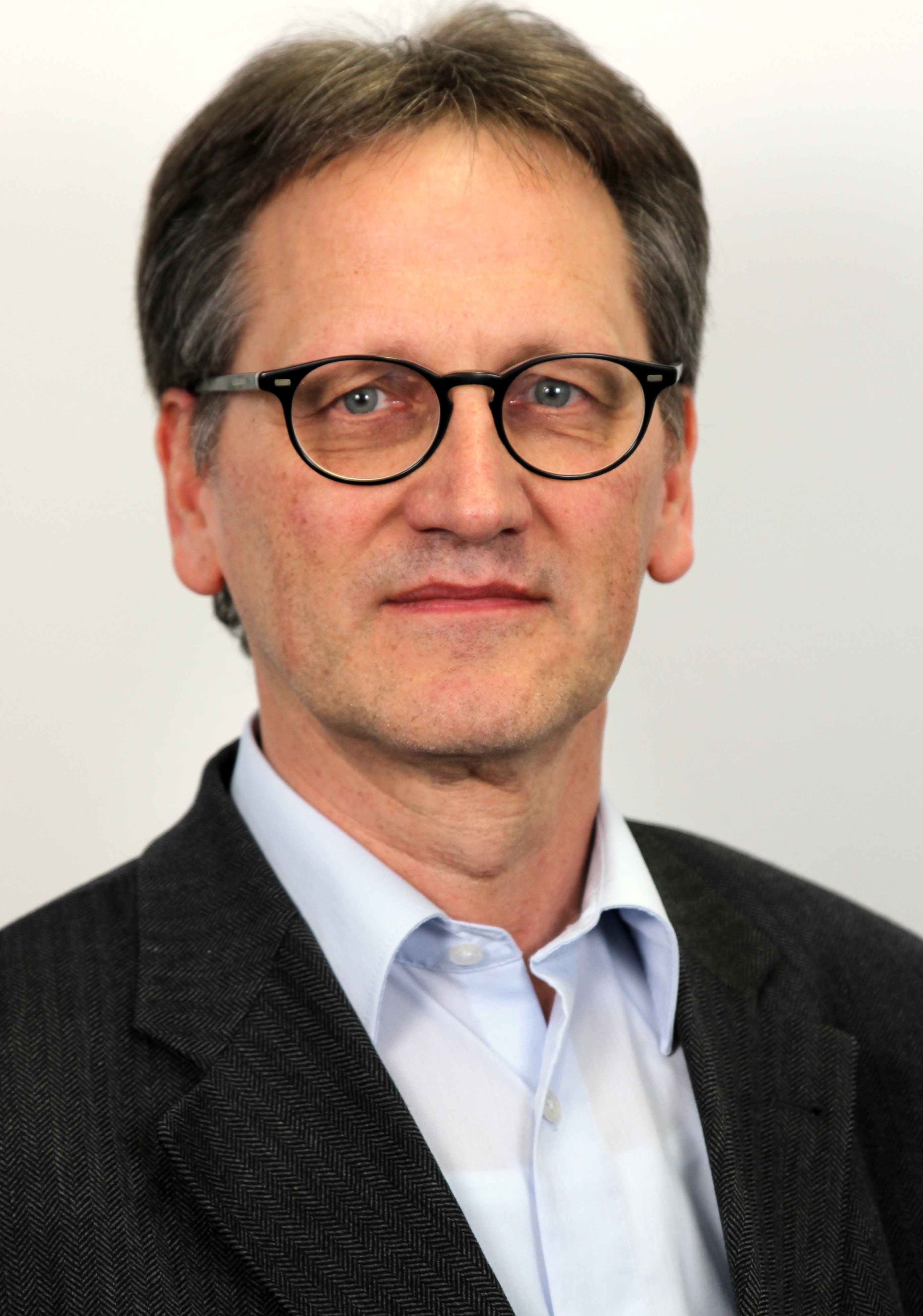 Helmut Figalist, Dr., Siemens AG Digital Factory

Helmut Figalist is currently Chief Technology Officer of Siemens AG, Digital Industries. Before he headed five years the department 'Advanced Technologies' within Digital Industries. In more than 20 years experience he acquired deep expert knowledge in automation technology and in the application of automation and PLM Software in different verticals. Beyond this he worked in different positions on strategy topics with focus on innovation management. He has a Ph.D. in mathematics (nonlinear dynamical systems). Other research topics are cross-discipline engineering and the related data models.
We have only 30 places, so take your chance and register today! The deadline for the application is 16.08.2020.
.
The participation fees amount to
:
100 EUR for students (BSc/MSc candidates)
200 EUR for student researchers (PhD candidates) and
300 EUR for professionals from universities and industry
They include:
Participation at all activities , lunches, dinners, coffee, snacks & beverages , goodie bags and awards.
An original invoice in compliance with VAT regulations will be handed out digitally during the Summer Camp event.
To apply for the Summer Camp
:
please click "Apply here!" (you will be guided to the Siemens Innovation Ecosystem),
please create your account in the Siemens Innovation Ecosystem,
confirm your mail address – you will be automatically guided to the Application Form
fill out the form.
For any questions regarding the registration, please write to the
organizers
Attention: Despite the uncertain situation due to Covid19, we are planning the Summer Camp on site. One we have confirmed your participation you will receive further information about safety concept at the Campus Neuperlach Süd.